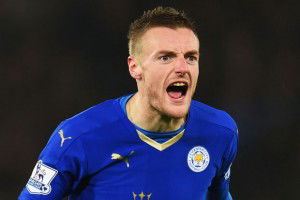 Manager Slave Bilic has ordered his team to stop Jamie Vardy!
He believes the player who at one time was a target for the Irons last summer is the man who could cause massive problems at the London Stadium today.
He said: "We have to stop Vardy. It was Vardy from last year against Seville this week. It was like a copy and paste performance from last year. He set the tempo with pressing and timing.
"To play him, you have to be on your toes, you have to read his run before he makes it. And it is teamwork, it is not only the job of central defenders. It is mostly their job but they need cover.
Then also it is about not letting the people who are giving service to him have time on the ball."
Bilic claimed none of the other seven teams left in the in the Champions League quarter-finals would have wanted to have been drawn against the Foxes.
He explained: "They are so predictable and unpredictable at the same time. You know what they are gonna do, you know they are gonna sit in but then capable of pressing if you are playing short passes in front of your goal.
"If their ball is ideal, they have the players, if Vardy's timing is ideal, determination, timing and pace, it's very hard to stop. It doesn't have to be passing five yards, five yards to be sophisticated."