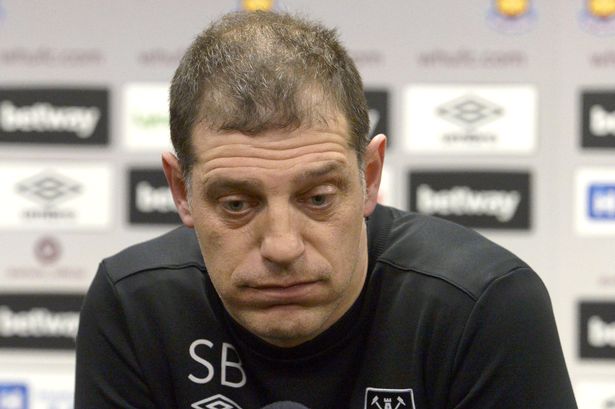 West Ham fans have voted  they want Slaven Bilic to remain in charge of the club next season but the percentage of those voting in favour of him in a ClaretadHugh poll has dipped dramatically since pre-Christmas.
Before the festive games the Croat won a poll by a landslide with over 80 per cent of the vote but this time round his lead over the dissenters has dropped to just five per cent.
After beating Swansea last weekend and gaining a point at Sunderland yesterday CandH launched the new poll after he had virtually led  the club to safety.
But with over 2,700 votes cast – the largest in the site's history" a total of 48.17 per cent (1304 voters) were for him to stay and 43.18 per cent (1169)  to be replaced.
The remainder – (234) were 'don't knows.'
Among the comments on the CandH website were:
O " I voted no, because I can't see who would want to come to this club and replace him. He does have a passion for the club and I can only hope these first two seasons here are a learning curve that'll help push Slav and the team into great things, but that said I'm not so sure that he can.
O "I  like Bilic and admire his defence of the team but privately I hope he both slates and drops Randolph for the next game as he is a liability at the moment. This is a failing in not changing things. As to getting another manager in, who would we get that can work any further magic on the player pool we have or likely to have in the future?
O "The fact that there polls being held at all doesn't bode well for Slaven Bilic . There is definitely an air of uncertainty amongst the fans . My mind is made up . We need a change ."
O "Bilic lasted just one year at Lokomotiv Moscow after guiding them to there lowest EVER league position in history (in the Russian league for goodness sake). Sacked. Bilic last just two seasons at Beşiktaş before being, again, sacked.He ISNT a top manager. Nice bloke – yes."