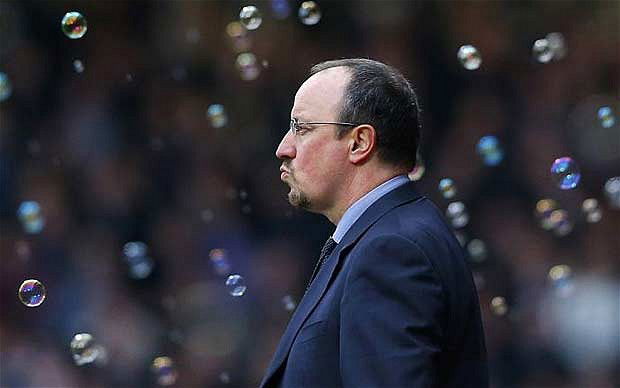 So you thought it was tough being a West Ham supporter during the summer transfer window.
Well, try swapping places with one time Hammers managerial favourite Rafa Benitez who reportedly finds himself on thin ice at the club after  missing out on numerous targets.
According to the Mail the Spaniard could be on his way after missing out on Chelsea's Tammy Abraham who agreed to join Swansea on loan, while former Manchester City goalkeeper Willy Caballero opted for Stamford Bridge, two players Benitez was convinced would join Newcastle.
It is also understood that Benitez is set to suffer another double snub, with Manchester City duo Fabian Delph and Eliaquim Mangala poised to join Stoke and Lyon respectively.
Benitez is also allegedly in for Adama Traore – a West Ham target – and I'm sure he will forgive us if we wish him all the worst with that one too.
It's reported that he has become increasingly frustrated with the slow progress of securing targets and further talks are planned with managing director Lee Charnley in a bid to resolve the situation.
We report this only because it demonstrates conclusively that – despite the belief of many that the Irons are a constant let down in the transfer market – the same issues affect clubs up and down the land.
Pablo Zabaleta – a top international defender –  wasn't slow to join us and negotiations for Olivier Giroud and Kelechi Iheanacho are proceeding so as the saying goes: "There's always someone worse off!"
As for Rafa: "Err, Andy Carroll is likely to be available mate!"