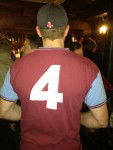 Top ClaretandHugh blogger RICH SPRENT is excited! The performance against Chelsea was as perfect as it gets and here he  discusses where we are, what we are about and the system which has so much going for it.
Forget £20m 20 goal strikers. Actually forget ANY of that terminology!
It's clear that with the personnel available what the favoured system is for Slav's latest Hammers side has become.
Kouyate slipping back into the position he played for the club we signed him from is a great great move. Yep, he played at the back in Belgium, not in a driving midfield role.
He has more than allowed Reid to be the commanding defender in the middle and Ogbonna to be an excellent counterweight on the left. It looks so balanced at the back.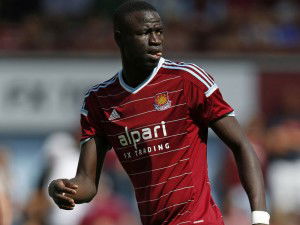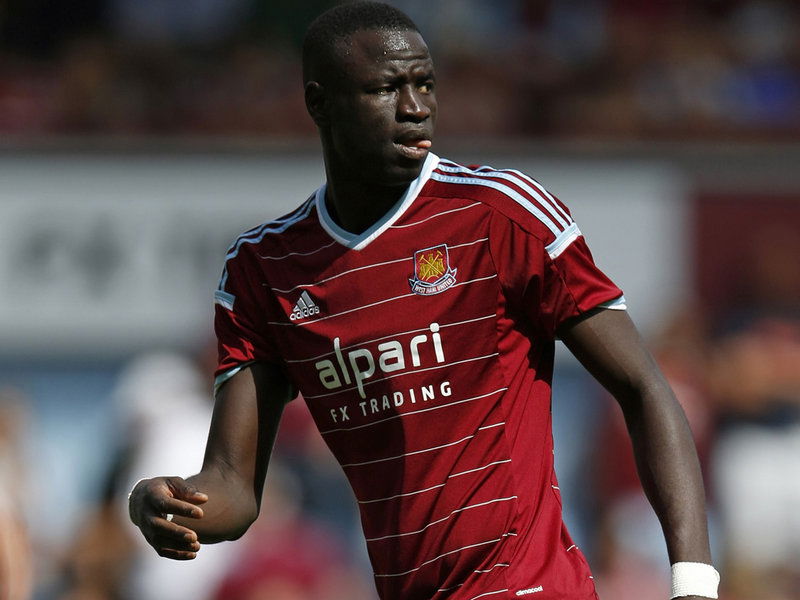 We've unearthed another jewel in Fernandes. He's a baller. His debut showed that he is right sided. He rarely took the ball on in his stride and instead continually cut inside. This being said, he was not wasteful in possession and he did very well on the left.
Last night on his preferred side he played even better and scored with his left! He is filling in however. He is an attacking central midfielder by trade. That he has done so well out wide can only be good for the team.
Add England's next left fullback, Cresswell, looking so comfortable back in the team and that Antonio didn't play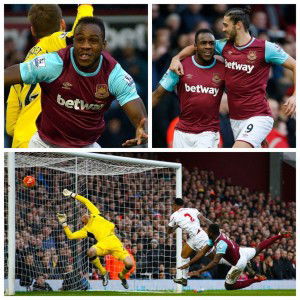 there and well. What's to complain about?
Pedro has been a revelation and his partnership with Noble is looking good, and I mean, proper good. Together they tidied, passed, defended, harassed, tackled and ran the game.
They protected the back three and were simply brilliant. I've read criticism on both players for a couple of stray passes each. None came to anything as they fought back and the team regained possession as a team.
These four in midfield being so effective allows the Payet and Lanzini show to do their thing.
I heard more than a few say last night, "I've not been that impressed with Payet tonight." Not so bizarre comments really although certainly overly harsh. These two wonderful players do their thing in possession of the football. They are not wingers. They are not strikers. They are not tough tackling midfielders or leather lunged athletes running up and down for 95 minutes. They are ball playing magicians. They need the ball to excel. 
Early on last night Antonio had screamed away from our half in possession. It looked like Dimi and Manny were waiting for a train to catch up with him. It's not their game. They took position 40 yards out with Antonio single handedly battling off the attentions of three defenders far ahead. They were clearly waiting for the ball to be played back or lost.
On the first couple of occasions Antonio did this against Chelsea, the big man won a free kick and a throw from his tireless foraging runs. He had zero help and got a result both times.
With the ball, both our attacking midfielders are impish and simply brilliant. The criticism for not breaking their necks to get ahead of Antonio is a valid one but is certainly not a stick to beat them with. They were both brilliant in possession and that's what really matters. That they both had super games and some weren't that impressed shows what high standards they've set!
I thought Antonio did  fairly well against Boro up front. However, he gave Chelsea an absolutely torrid time. He is so athletic, so powerful, so honest in his efforts. He held the ball up, chased lost causes and battled.
His performance caused Chelsea to adjust their back three at the break. It didn't help them. Antonio creates space for others. His pace and strength takes the pressure off the team and he can hold the ball up.
There is no doubt that so far Antonio is best played wide right. That he could terrify three international centrebacks shows what talents he has at his disposal.
David Sullivan made grand pronouncements about 'signing a £20m and/or 20 goal striker'. That's all very well. Zaza had smashed the net 20 times in Serie A a couple of years ago. The way he plays however would not have given the team the space to breathe that Antonio gave West Ham last night.
I do not believe that Antonio is THE answer up top. I think that he's an honest and highly talented pro who leaves everything on the field at the final whistle. That he hasn't started for England yet wide right shows that they are missing the point with him.
He'd succeed there as he has no fear. His pace, determination and desire are second to none. He is skillful too if a little erratic in his final delivery. That will come. He has all the tools to be a champion.
What Antonio really showed is what we are missing to complete this team. The forward for this balanced and wonderful West Ham team needs to be able to create space for himself. He needs to hold the ball up to bring others into play and to take the pressure off the defence.
He needs to have pace and be strong. He needs to have the ability to terrorise International defenders week in, week out. That's what Mr Sullivan should have said he was looking for. Not someone with a flashy price tag and a reputation overseas.
That a £7m former non-league player is the closest thing to it I've seen speaks volumes about those looking at style over substance.
It's common knowledge that we were linked with Vardy and Walcott. Both have pace to burn and create space because of it. Neither are known for their strength and hold up play when surrounded. They do score a-plenty given the ammunition and space but would they get the support from the rest of the team 40 yards back? Carroll has all the strength in the world (when fit) but is not blessed with the pace. He also lacks the goal return.
Now if we could find an Antonio like player who can also score plenty from centre forward… now that would truly be something.