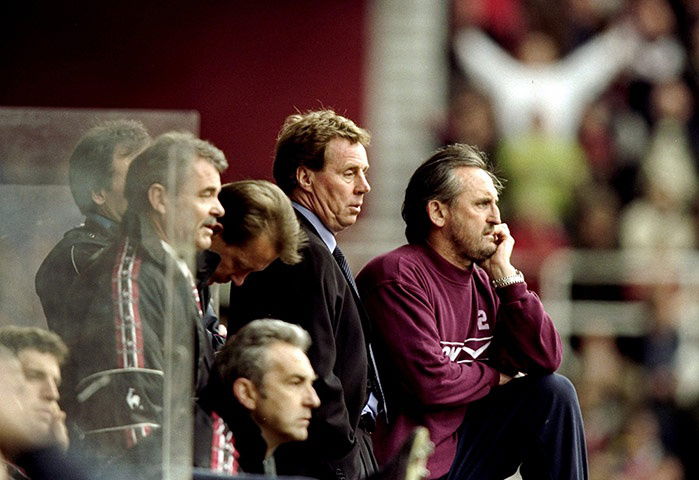 The sights and sounds of Harry Redknapp giving his views on the Sam Allardyce episode raised a smile.
On the one hand – according to Harry – Allardyce was never the right fit for West Ham United's owners and fans but did a decent job in maintaining the mid-table status.
Talk about playing both ends against the middle and keeping everyone happy!
And given that all of this came AFTER Sam had left, it's pretty easy to see what may have been going on. Perhaps, just perhaps, Harry wanted it known he was still out of work!
If that is the case we can make it crystal clear that he hasn't a prayer having spoken to various individuals inside the club about his latest views on things West Ham.
The general view is that'H' may well have been making some sort of pitch for the job notably in relation to his comment about "getting on well with David Sullivan."
There really is no chance. He is not on the list although I suppose it's possible a job closer to his Bournemouth home may become available were the Hammers to move on Eddie Howe!