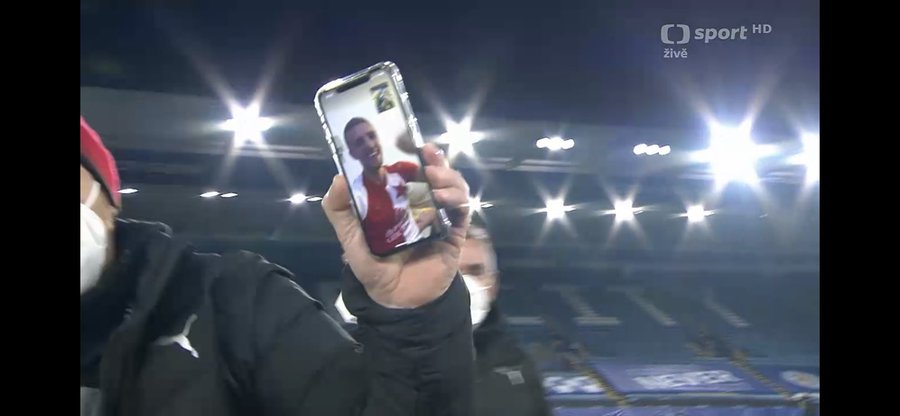 It took the victorious Slavia Prague players no time at all to contact Tomas Soucek after beating Leicester City 2-0 in last night's Europa Cup clash.
The squad, including teenage striker Abdallah Sima – who scored a sensational goal from 25 yard – are clearly still close to their former star and last season's Czech player of the Year..
And immediately after their famous win they were face timing the Hammer who may well be the Plater of our season and  favourite for Hammer of the Year.
And the relationship he still has with his former team-mates and the club in general will raise hopes that he can be a prime mover, along with Vlad Coufal, will help them land the hugely exciting teenager.
The Hammers are well in the market for a front man this summer, and the speed with which the squad were face timing Tomas, suggests the 19 year old could be happy to join West Ham's Czech contingent!.