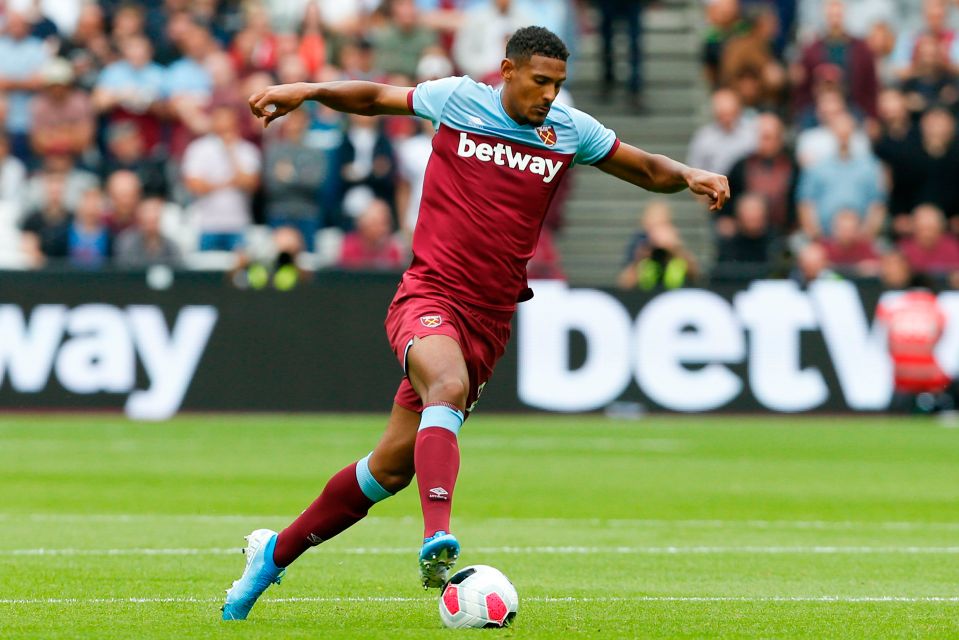 Hammers people are finding it very difficult to stop talking about Seb Haller despite please from Mark Noble to allow him to adjust free of hype.
Sadly for the skipper when you have a player up front who looks the answer to our prayers it's simply not going to happen despite his best efforts.
And Tony Cottee is the latest to jump on the bandwagon which seems to gain pace every day as another game approaches.
When you have waited since the 2005-06 season for a Hammers front man to top 15 goals – Teddy Sheringham 18, and Marlon Harewood, 17 it's hard to keep a sense of perspective.
And like many others TC is unable to keep his excitement under control given his latest interview.
And it's particularly interesting to get a view from the inside of a former top striker's head as he explains what may set Haller apart from many we have had at the club and indeed thse operating elsewhere in the Premier League.
Talking on the Alan Brazil Show (talkSPORT, Wednesday, 9.30am), Cottee said, "First and foremost West Ham paid a lot of money, an incredible amount of money for him. Credit to the board for spending the money.
"However, that puts pressure on a player, he's the £45m man and he'll be judged on goals. If you play rubbish but score the winning goal you'll get the praise.
"What I like about him, right from the first 20 minutes against Man City, he was putting it about, and he's now got his goals.
"The best was his finish against Watford from three yards out. It's an art. You're getting in the position, there's no one near you, it's because you've got a football brain to get in that position. Everyone was raving about the overhead kick but I was interested in the tap-in.
"If you can get 15 tap-ins a season, that's your goals. No one's done it for many, many years for West Ham. It's early days for Haller, but I think he can do it."
Tony revealed in the course of the interview that he was diagnosed as having a small brain hemorrhage in the summer but is now through the problem.
CandH sends him our very best wishes.