Talks have started on giving Slaven Bilic a new five year deal.
Is that as it should be or should the board wait to see what he achieves at the end of the season.
ClaretandHugh Facebook forum members and site followers give their views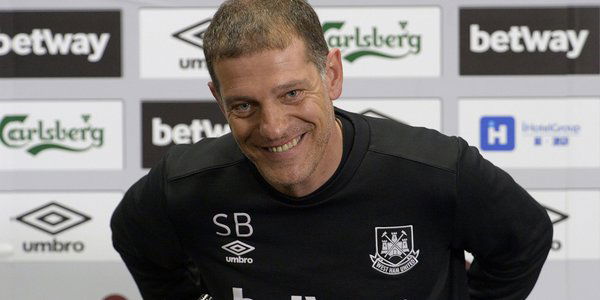 O Slaven should be rewarded, he has us heading in the right direction, in fact Slaven should put clauses in to guarantee a level of investment in the team so that he can continue year on year to improve it.
O Why the rush? He is on a very good contract. He has achieved nothing yet so why give someone a reward before the season is over. I have my reservations as I have stated in terms in an earlier post. The decisions that are being made are somewhat bemusing to some of us so lets see how things go for the rest of the season. I believe we have to finish top 6 to consider an improved contract. I also believe a good cup run is important – lets see does he deliver
O This manager has brought stability knows how to talk to the media the fans and without any BS. This is an honest man who deserves respect and  should be a better rewarded than he is now. No one else apparently wanted to have  it but he did so give the guy a break. It's not about money with Slaven but  respect on BOTH WAYS.sorry ladies/gents but had to say that.
O Five year contract with a possible 2 extra if both bodies agree and 20%, more then Allardyce which is only right when he is an upgrade of 75%. Hope we can make him happy to stay at the right price
O Slav is working for far less rewards than most PL managers maybe a well done bonus to show our appreciation might help until it's the time to sort out long term conditions
O 
What Slav has brought is belief. belief that we can go to big grounds and win that we don't have to accept same old, same old. Granted the early home losses were disappointing but the season so far suggests to me that Slav knows what he's doing alright. Plus I love the fact that he doesn't talk s..t after a match!