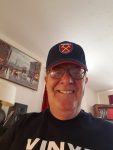 By Hugh Southon
I wrote recently that it took three years to judge a manager – perhaps that should have been three GAMES!
Manchester United was one thing, Southampton quite another but Newcastle? Nah, I'm not having that!
I won't try to find words to explain how I felt as I watched one of the most shambolic performances I have ever seen from a Premier League team.
What I am gonna say is this;  that if we are at the end of three or four from Huddersfield Town – or if we lose by any margin – then I reckon we can forget the apparent three or four game reprieve Slaven Bilic has received.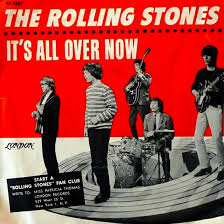 Personally I believe it will be a case of: Thank you for your efforts Slaven but (as my favourite band of all time once sung): 'It's all  Over Now."
It's quite right that he should get the home game not simply because it's at home but because it provides him with a totally different way of approaching things.
He needs to show us flair hopefully via Manu Lanzini – who has stayed away from international duty because he is determined to serve the cause.
Right now, Javier Hernandez has received nothing out of midfield and therefore, in my view, we need Kouyate in there as well with Pedro Obiang – crazily left out last week – in as the holding midfielder.
We need two up – hopefully Sakho playing alongside Chicharito so long as Michail Antonio is played in his best role, on the right side. I'm assuming Sak will still be with us as rumours circulate tonight that he is being linked with a move to Rennes!!!
This means that Bilic bites the bullet and drops the captain and Andre Ayew thus hopefully providing us with a team that can move forward at pace and stop this appalling sideways and backwards passing because nobody can see any way forward.
If the boss can't make the big decisions I fear it will be more of the same and if we lose all hell will break loose and I believe the co chairmen can only make one decision.
This is not something I am hoping for but  nobody, surely can stand much more of this!
My team for Huddersfield: Adrian; Zabaleta, Reid, Ogbonna, Cresswell; Antonio, Kouyate, Obiang, Lanzini; Sakho Hernandez.