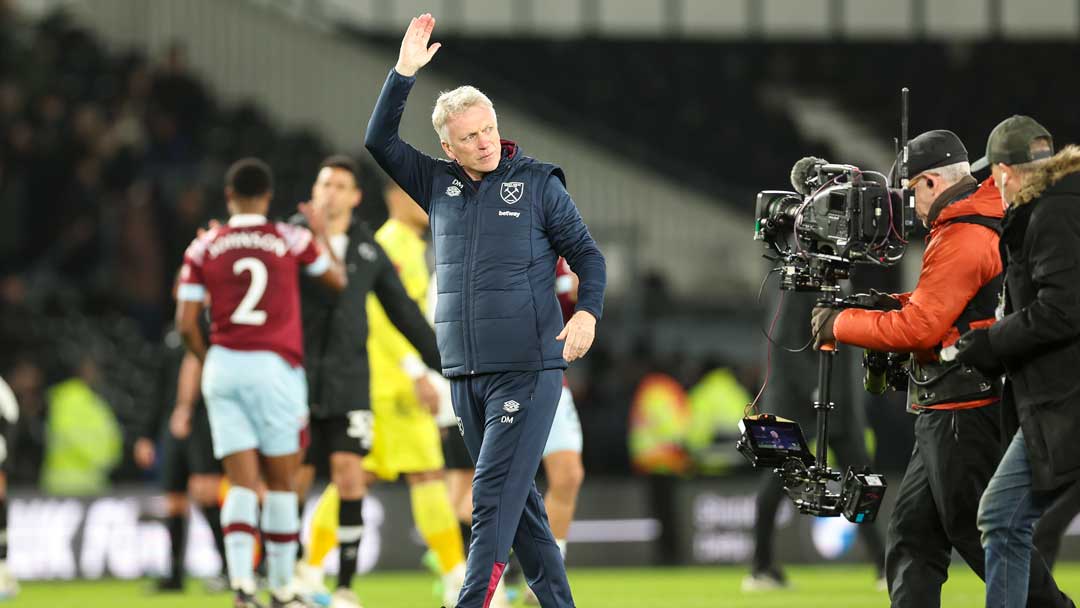 David Moyes took an entirely pragmatic view of the game against Derby County simply declaring: "We have done the job and we got through."
And that is surely the best way to look at a game which from the outset had banana skin painted it all over it which is of course why it was chosen as a TV game.
Derby had been on a long run of great results but in the end the Hammers were clearly the superior team and goals from Bowen and Antonio were precisely what were needed.
After a near Kidderminster shock last year  you can go out of the Cup so easily and such  results have become more common as the bigger teams have played weakened teams – such is the importance of the Premier League.
The manager admitted we hadn't played as well as he would have liked  in the game  but after going a goal in front said we had played better in the second half and got an early goal to give us a good chance.
He said: "Every time I mention Kidderminster, I nearly take a deep breath because you can quickly go out of the cup, it doesn't matter who you play.
Derby had gone 16 games unbeaten. In the end, we got the goals and Jarrod got another goal which helps and Micky got another goal tonight and, in the main, we probably did a pretty good professional job on them.
I think the biggest thing for me is that I want to have a squad of players who are all driven to play and we can put any one of them into the team.
We looked tonight to get Flynn Downes, Ben Johnson and Pablo Fornals minutes as they've maybe not has as many as I'd like to have given them.
But they have to show by their performance that they can step in and the other thing, because we've got European football coming up, I want to see which of the boys can play on a Thursday and a Sunday when we're going to play hugely important Premier League games.
I wanted to get through in the cup and we did. I want to give the supporters something to shout about, whether it's a European final or a cup final at Wembley. One of them would be great.
I've got to say I thought that was the best the away support has been. I thought it was brilliant away support tonight.
Thanks to all the ones who travelled up. It makes a big difference, it really does, and we're going to need them in the games to come.
We're looking forward to it. We've got to start getting the league points which hopefully we can build on it. We've had three wins out of four in all competitions and we're starting to get back on a little bit of a run, so let's hope we can keep it going."