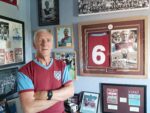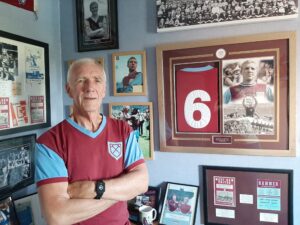 By CandH's top blogger Allen Cummings
Are we wrong to be asking more of Said Benrahma?
Our little Algerian international has been the star of a few games this season – scoring three times in the Premier League as well as contributing three assists and adding a further three goals the Europa League.
On the face of it a pretty healthy contribution to West Ham's season so far. But alongside that there have been occasions where Benny has been virtually anonymous in games – and Saturday against Wolverhampton Wanderers was a prime example of one of those days.
Before the Said fan club, and I count myself among them, start to get too hot under the collar – let me make clear this isn't a criticism of the player – simply an observation of a weakness in his game that I'm sure he's capable of addressing.
He can certainly excite the fans with his nifty  footwork, his finishing is already evident and his contribution to the team has been significant – but he can also be hugely frustrating at times because of his inconsistency.
When he's on song he is a delight to watch – running at defenders, creating space and making chances for himself and others. All the things us fans love to see.
But there are games when those attributes are in short supply. Games where he seems to drift along on the periphery of the action – almost anonymous – and that's when he's at his most frustrating because we know he has so much more to offer.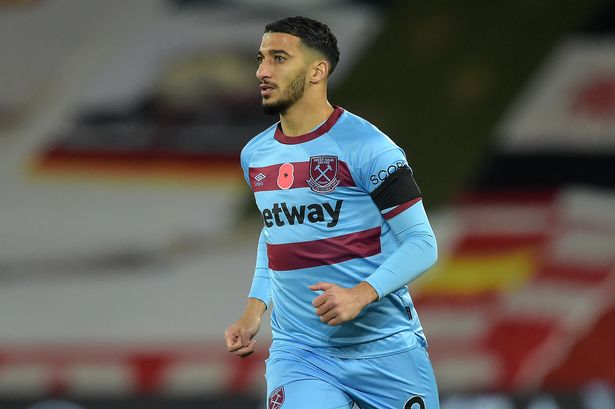 No-one can be up for every single game. Even Declan Rice was shown to be wanting last Saturday. But with Rice we know it's very much the exception, a one-off – but worryingly with Benrahma it happens more frequently, and that must frustrate David Moyes just as much as it frustrates many of us.
With the African Cup of Nations looming – and Benrahma is sure to be included in the Algerian squad – it could mean we will have to do without his services for around six weeks.
The manager will obviously be looking to fill the void. Whether that is with someone already in the squad or maybe a new face brought in – cue thoughts straight away on Jesse Lingard.
Whatever, Benrahma will surely know his hard-earned first team place could be under threat during his absence. There are around a dozen or so games between now and when Said departs.
He needs to use them to show us all he has the determination and desire to up his game even more. Show us he can perform week on week with the consistency all top players strive.
If Said Benrahma is to play an integral and long-term part in the team David Moyes is crafting then his manager will want to see greater consistency in his game. Benny clearly has the ability – it's down to him to prove it on a regular basis.