Harry Sherlock is one of Goal.com's top writers…he is also a Spud but one who has a soft spot for the Irons.  Here he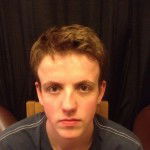 looks at those who may turn the game one way or another and admits he's delighted last season's scourge of the Spuds, Manu Lanzini, won't be around to hurt his mob again.
BY HARRY SHERLOCK
Spurs against West Ham this weekend could hardly be bigger – for both clubs!.
Mauricio Pochettino's side need a win, as they look to leapfrog Chelsea into third – for however short a period of time – while the Hammers can move to within a point of their bitter rivals with a win of their own. 
There are tactical battles all over the pitch but there will be delight in the Spurs ranks that Manuel Lanzini is ruled out. The Argentine was brilliant in his side's 1-0 win over their bitter rivals at the London Stadium last season, which all but ended our title hopes. 
On the field, Michail Antonio's pace is a threat, and Pochettino may look beyond Son Heung-Min at wing back, as he did to little effect against Swansea City, or Ben Davies, who is among the league's leading chance creators. Davies, surely, would be a better pick – he is the better defender, and offers the best option for us while Danny Rose is sidelined. 
Andy Carroll, too, is a worry. While Javier Hernandez would surely be nullified by Toby Alderweireld and Jan Vertonghen – and, maybe, Davinson Sanchez – Carroll is unpredictable, and fiercely good in the air. His supply line must be cut off at source, and that comes also from the right back position. 
Marko Arnautovic is likely to play f, and Serge Aurier is set to be deployed to stop him after Kieran Trippier played against Barnsley in the Carabao Cup in midweek. He is not yet fully up to speed with the Premier League, and this is his first real test. Fail, and Carroll may well be our downfall.
There are aces in Spurs' pack, though. We know Joe Hart is weak to his left and Harry Kane is one of the most accurate strikers of a ball in the country. Few would bet against him scoring this weekend, especially now September is over!
He will be ably assisted by Christian Eriksen, who has emerged as a truly world class talent. Nobody else seems to have noticed that, though, and West Ham would do well not to allow him a second to breathe on the ball. He needs just a second to find a pass.
Kane, too, needs a minuscule amount of time to pick his target in the goal and they must ensure he is man marked to within an inch of his life.
If Dele Alli is selected – he may not be as he played against Barnsley – then we will hope that he can build on his goal in midweek. For your lot, you'd do well to wind him up – Alli has a temperamental streak that shows no signs of abating. 
Attacking the flanks at pace appears your best route of attack, against a deputy left back and an acclimatising right back, while the midfield must be compact to ensure Eriksen and Alli are not allowed to work their magic.
For us, there needs to be cool headedness – the formbook may say Spurs are stuttering but the personnel in each squad means that we should be winning the game. 
This is a cup final, though, and form means nothing. Anything can happen, but there is a clear roadmap for each team to achieve victory…