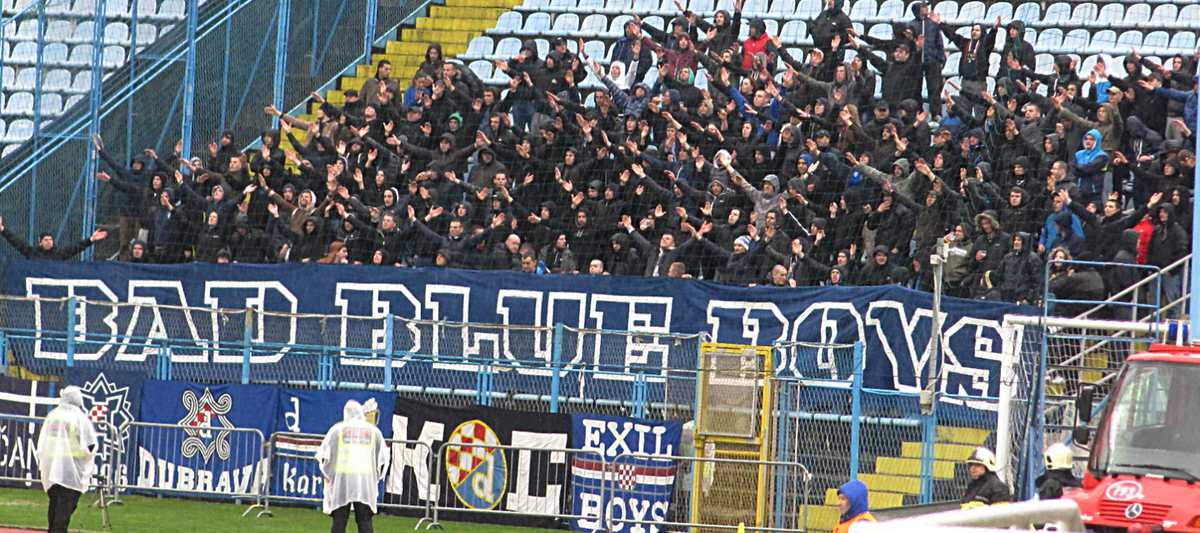 Several thousand West Ham supporters are expected to travel to Croatia this week, some of them without tickets.
Some will hope to buy tickets from local touts or buy tickets in the Zagreb home end of the Stadion Maksimir.
One area they might want to avoid is the area where a group of Ultras called Bad Blue Boys gather.
Dinamo's Bad Blue Boys group are perched high up behind one goal, their strident cry of "Dinamo!" receives a response of "Zagreb!" from the other three sides of the ground.
The Bad Blue Boys have been in a long-term war with the board of the club itself and have a big reputation in past Croatian football troubles.
West Ham have an official allocation of 1,243 and tickets remain on sale to Season ticket holders with 30 or more priority points or more.
Bond holders and away season holders have already had their chance to buy over the the weekend with the club issuing vouchers and asking for photo id to pick up tickets in Croatia's capital.