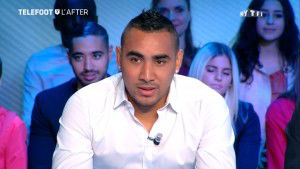 Marseille president Jacques-Henri Eyraud has publicly – and perhaps rather smugly – expressed his  delight at grabbing Dimitri Payet on the cheap at £25 million..
Despite being valued at £40 million plus the midfielder  got away from the Irons on the back of 'strike' with personal reasons apparently being used as a backdrop to his disloyalty to contract!
But the Marseille chief executive claims it's all in the game and attempted to rub salt into the wounds still being felt  by some.
He said:  "I think I read that a West Ham representative regretted that the Payet transfer happened at the price that it did and that it was difficult with Marseille.
"That is the game. When we started working on this target, the figures that were circulating in the press, they were what? €40m, €50m?"
However, there was little the one time Hammers hero could do to help his team on Sunday evening as they were thrashed 5-1 by PSG.