Ivan Toney is set to be available to play for Brentford when West Ham take on the Bees on Friday, despite being under investigation by the FA.
The striker has been charged with 232 counts of allegedly breaching betting rules during a four-year period between February 2017 and February 2021.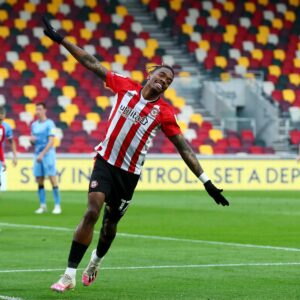 However, he has continued to play for Brentford and was on the scoresheet as they drew 2-2 with Spurs at the weekend.
Indeed, Toney, per Sporting News, has until January 4th to respond to the charges, and can continue to play for his club while the investigation is ongoing.
As a result, there is zero chance of Toney being ruled out of the clash with the Hammers due to the alleged breaches.
Toney has been in excellent form this season and has scored 11 goals in 15 games for the Bees this term, earning an England call-up along the way.
It remains to be seen what the consequences would be if he were to be found guilty.