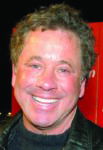 Barry Silkman has been a top player and agent on the game over many years and today for the first time on Claret and Hugh goes public in an exclusive blog on West Ham's troubles and how they can fix the drift towards relegation. Welcome Baz who is speaking with CandH Editor in chief Hughie Southon!
Every team currently in relegation trouble has the same problem – they are playing one up and the first one to go with two will be the one that starts to escape the relegation zone.
I have felt for a long time now that the two up system used for so long  – remember Macca and TC – is the way to go because it causes central defenders big problems in not allowing the two full backs to bomb forward leaving them without protection.
I had hoped last night that would be the Hammers might go but unfortunately Antonio was again left on his own and not unnaturally struggled against a good Spurs defence used to dealing with that situation like most others!
We saw one Hammer on the right and one on the left with nobody really creating a lot in behind him so it's unfair to blame him for a poor performance. The lad battled but was getting little or no assistance,
NOW really is the time to start playing two up and that will surely mean bringing in Scamacca for the match against Forest this weekend as Danny Ings may not yet be quite ready.
For the one up system to work you have to have precisely the right player and the Hammers don't have him right now so Antonio and Scammaca alongside each other looks the answer as far as I can see!
I really believe that if the Hammers go that way they will start to get results and this ghastly relegation shadow will begin to recede.
So here would be my team for the game should all the players be avaialable and Paqueta will be hugely important should that be the case.
Fabianski; Coufal, Aguerd, Zouma, Emerson; Rice, Soucek ; Paqueta; Bowen, Antonio and Scamacca.