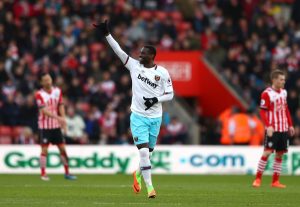 Winston Reid's injury problem leaves me feeling very anxious on several fronts.
Those close to the situation believe he could easily be out for several weeks as we approach a really difficult run-in against the likes of Arsenal, Liverpool, Spurs and Everton along with others which will prove very difficult.
Should the injury turn out to be a bad one – as several who have had a look  fear – then Slaven's refusal to throw James Collins into the action yesterday, preferring to pull Cheik Kouyate into the back four is not the greatest possible future scenario,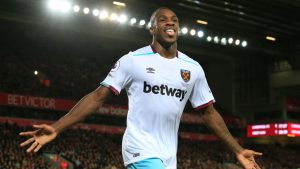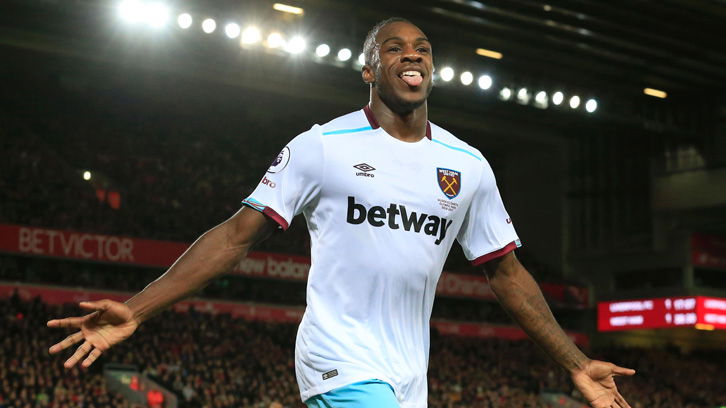 It will mean that we are reliant on a very slow £8 million signing in Jose Fonte playing at the back with Cheik paving the way for Mark Noble to return midfield where he may or may not link up with Pedro Obiang who also looked in real trouble with a turned ankle yesterday.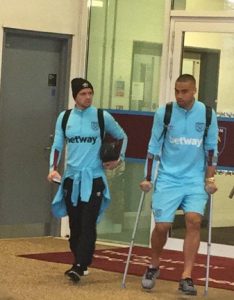 By this time tomorrow, we should all have been updated on the pair after they have been scanned but there are reports tonight that Reid has already reached for the crutches.
And with Michail Antonio in hamstring bother things look really worrying with the manager declaring: "With Winston Reid, it doesn't look good, but we have to assess him,
"Also Michail, unfortunately, he probably won't be able to go to the England squad. It looks like that now. He felt a hamstring and it got worse.
"Pedro twisted his ankle in a challenge but it's too early to say anything. We have to assess him over the next couple of days. We have the international break now and hopefully; they're going to be fit soon."
The remaining fixtures look tough and with one, two or three key players out for any length of time we have could have some nail biting times ahead.
Hull City

West Ham

Arsenal

West Ham

West Ham

Swansea City

Sunderland

West Ham

West Ham

Everton

Stoke City

West Ham

West Ham

Tottenham

West Ham

Liverpool

Burnley FC