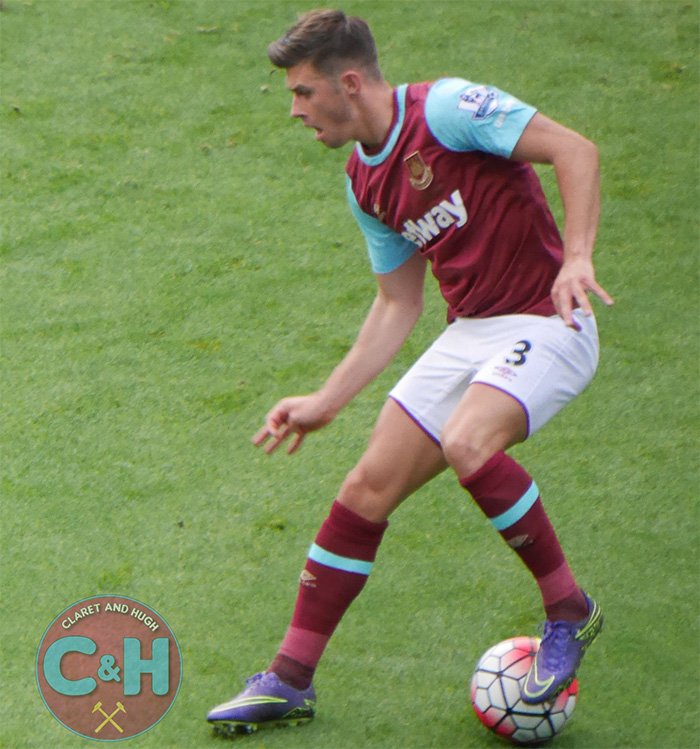 Aaron Cresswell's new deal is a triumph of guts, determination and a refusal to bow down to trolls and knockers!
There were times last season when his form dipped alarmingly and there were some who believed that he could be on his way out as early as January.
There were others who had made their feelings known in seriously uncertain terms about Arthur Masuaku's defensive abilities – yours truly included – and the  cry for months was to "get rid."
Now both are armed with new deals and are set to become our front line left backs for a few more years yet. Ironic to put it mildly!
Cresswell's form was the most worrying because we had all seen how good he can be at his best but were beginning to lose faith.
Thank God he didn't lose any in himself and finally when his chance came on September 22 against Man United he was sensational adding a goal to a top of the ratings display.
The same happened against Bournemouth and his all round display against Palace was of a very decent order as he continued to make a case which saw Arthur dropped from the squad entirely.
Cressie may be a scouser but he's now a Hammer through and through. His determination to show himself as the No 1 is so admirable it has to be applauded.
And it puts complaints and trolling very much in the dustbin as far as Manuel Pellegrini is concerned. He sees things long term and never gives or takes notice of any knee jerk reaction.
And it's that – as much as anything else which has brought a new stability to this club of ours.
COYI