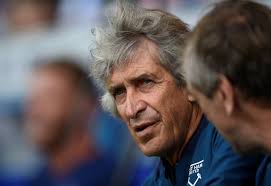 West Ham's determination  to go the extra mile on Maxi Gomez represent the same dedication to Manuel Pellegrini's cause as we saw last season with Felipe Anderson.
It's very easy to claim the club should move on to other targets whenever talks appear to be failing but Pellegrini's single mindedness has become the deciding factor at our club.
That has not always been the case with previous bosses but the setting up of an entirely new structure where the manager insists that he has his own director of football has changed the West Ham landscape.
The key ins and out decisions are being made by those two and it is clear that Gomez is the one they have wanted despite the reservations of those among us who have far less information and insight on the striker and the game the manager wants to play this term.
However, with a month to go before the new campaign kicks in, doubts and frustrations are of course understandable.
We need a striker in big time but it's impossible to believe that a management duo with such enormous experience do not have options lined up should the Gomez deal finally bite the dust.