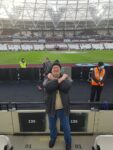 Match verdict by Hughie Southon
What we saw today was nothing new – it started way into last season!
If we had played eleven games this season and won two of them against, by the way. Everton and Norwich – as was the case most would be calling for David Moyes' head.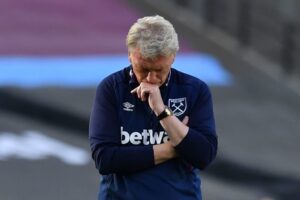 We have managed five points from the last thirty and the defeats now include three this term against Man City, Nottingham Forest and Brighton.
This is the same Brighton who played in much the same way as they did when beating us in the last game of the previous campaign demonstrating we have learned nothing.
The reality is that we are going backwards and have been for some time. The time is coming when a judgement will need to be made on Moyes if this continues and there were few signs today it won't.
Yes, I know there are problems at the back where today  new signing Thilo Kehrer made a shocking out of position tackle to give Brighton their penalty whilst the team at large were frankly totally awful in trying to work a system which everybody is aware of and knows how to play against.
The forthcoming fixtures look more than difficult and should, as seems possible, we go three games without a point, judgement time will be here.
David Moyes has to get things right very quickly or face the music which, whether some like it or not, has been playing in the background for some time now.
His substitutes were as ineffective today as his starting eleven when Benrahma was possibly the only creative force and as usual found himself taken off .
Whether some fans ,like it or not, the results and stats are beginning to speak for themselves – let's hope there's a training ground miracle and they change.
I'm not holding my breath!