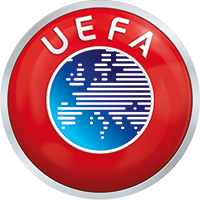 UEFA virtually meets with European clubs, Football Associations and domestic leagues including the Premier League today.
The main topic of conversation in a video conference will be Uefa's competitions. Euro 2020 and this season's Champions League and Europa League.
Euro 202o is widely expected to be postponed until next Summer 2021 with the European football stakeholders expected to foot the £275m to move the tournament.
It is hoped that moving Euro 2020 will allow domestic leagues to finish their seasons in May and June this year to avoid massive financial losses caused from the loss of broadcasters cash, ticket revenue and sponsors plus avoiding the inevitable legal action by clubs should season be declared null and void.
A mini-tournament to decide the Champions League and Europa League will be one option put forward to ease fixture congestion caused by the coronavirus outbreak.
Uefa and Fifa have a duty to relax and expand the normal football calendar so that the domestic leagues can eventually finish. Both Serie A and La Liga representatives have said that is their intention. The governing bodies ought to help accommodate them.
That entails changes other regulations, which could affect players whose contracts expire on 30 June. In turn, that could have a knock-on effect for the transfer window and its dates this summer.
Fifa has alreeady advised that all remaining international matches due to be played in March and April should be postponed indefinitely.It has also announced it will temporarily relax its normal rules which oblige clubs to release players for international fixtures, stating that would not apply should games go ahead.
A Fifa statement said:"To avoid any unnecessary health risks and also situations of potential sporting unfairness, we therefore recommend that all international matches previously scheduled to take place in March and April should now be postponed until such time that they can take place in a safe and secure environment, both for players and for the general public."
The Premier League is due meet on Thursday this week following the UEFA video call but will hold out for hope that they can finish the season this summer.