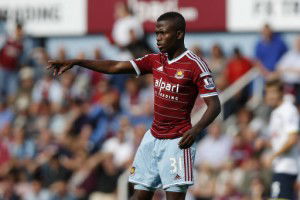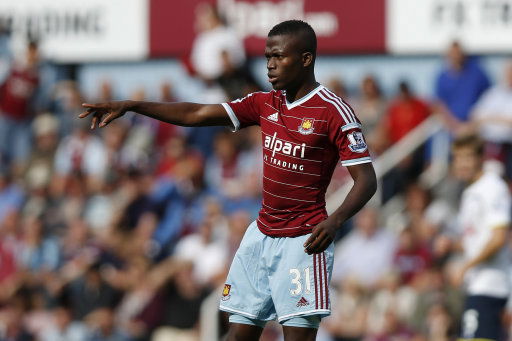 Enner Valencia will undergo a scan on his new foot injury later today (Mon).
The striker was injured when an opposition player accidentally trod on his foot during the match at the weekend.
He told the official site: "I don't know yet how serious it is, as they are going to run a scan on Monday. It was not done on purpose – a Stoke player stepped backwards and onto my foot. I think I have a little bit of an injury on my foot, but we have to run a scan on Monday to be sure."
On the game he said: " I think we were playing against a very good Stoke side, as they showed with their ball possession. After we scored we went back a bit too far, but they are a good side and looked after the ball well."
Earlier, Valencia had joined in the celebrations after Aaron Cresswell netted an unstoppable free-kick the South American himself would have been proud of.
"I was going into the box when Stewart Downing called me and asked if I wanted to take it, but I didn't need to because Aaron took it magnificently!" he smiled.