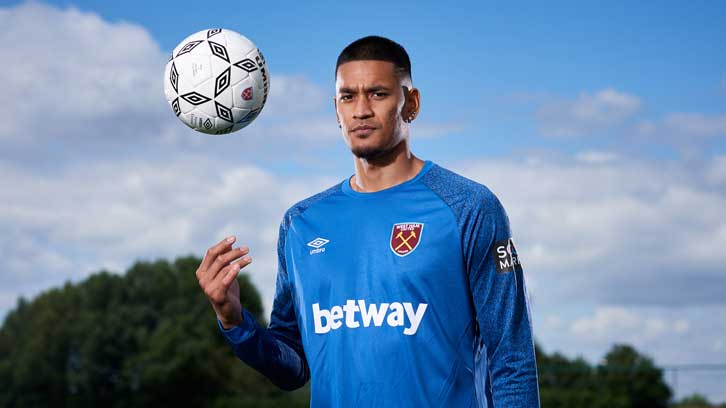 Alphonse Areola joined the Hammers on loan from Paris Saint-Germain following loans at Real Madrid and Fulham, where he won Player of the Season last year. Areola has 3 appearances for France and was part of their 2018 FIFA World Cup winning squad. His career boasts 3 French Ligue 1 titles and 1 Spanish La Liga title.
Alphonse Areola's parents Cleto and Heidi immigrated to France from the Philippines in the late 1980s, settling in Paris's Grenelle district, just south of the Eiffel Tower. Areola joined the local Entente Sportive des Petits Anges (Little Angels Sports Club) at the age of six and initially played as a left-back. A year later, when the regular goalkeeper was injured at a tournament in Romainville, he took the gloves for the first time at the iconic Émile Anthoine Stadium on the Rive Gauche (left bank) of the River Seine!
Areola was scouted by Paris Saint-Germain at the age of 13 and, following negotiations with his family, he signed a five-year training contract to join the club he supported as a boy. He was also selected by the national football training centre in Clairefontaine, where he would train during the week before playing for PSG at weekends. In his first season with PSG, 2006/07, he helped the club win the French Under-14 title.
Areola's outstanding performances and determined, focused personality saw him earn the nickname 'Superstar' and quickly move up through the age-groups, playing for PSG's U19s at the age of 16 and making his 'B' team debut at 17 in 2010. He was also capped regularly by France at every level from U17 to U21.