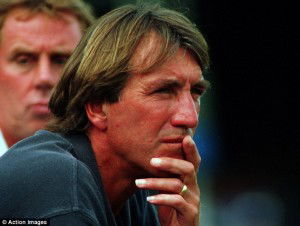 West Ham supporter Robert Banks and author of a number of Hammers book including An Irrational Hatred of Luton has uploaded the 1990/1991 season review to Youtube this week.
Billy Bonds in his first full season as manager guided West Ham back to the top flight of The Football League as the team finished second in the Second Division, one point behind Oldham Athletic, who pipped them to the title on the last day of the season.
West Ham finished the season with the meanest defence, conceding just 34 goals.
West Ham also enjoyed their best FA Cup run since the triumph of 1980, reaching the semi-finals where they were beaten 4–0 by Nottingham Forest, denying them a Wembley final with Spurs who went on to win the trophy.
Trevor Morley was West Ham's leading scorer for 1990-91, with 12 goals in the league and 17 in all competitions, while Frank McAvennie showed full fitness after a long term injury by scoring 10 goals in the league (11 in all competitions) to finish the campaign as the club's second top scorer.