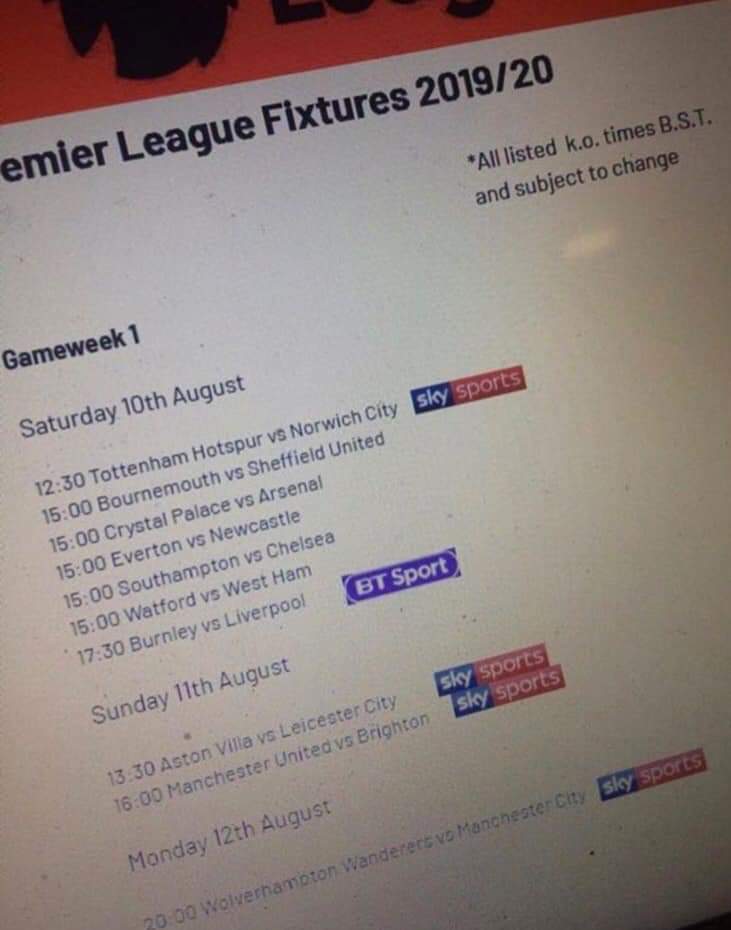 With less than 24 hours until the public release to the 2019/2020 Premier League fixture list a leak has appeared on social media claiming to show week 1 of the Premier League fixtures.
In the screenshot shown above, it claims that West Ham will play Watford away at 3 pm on Saturday 10th August.
However, our sources who have seen the real fixture list have dismissed it as yet another fake by confirming that West Ham will not be playing Watford on the first week of the season.
The fixtures mostly chosen by computer are a closely guarded secret with clubs and press only receiving them an hour before the public do.  The Premier League will publicise the real fixture list tomorrow at 9 am.
Glenn Thompson, Technical Architect at Atos is the man in charge of scheduling the games and responsible for building footy fans' excitement across the world every June and they have done so for 27 years collating and delivering football fixture schedules for the Premier League since its inaugural season.