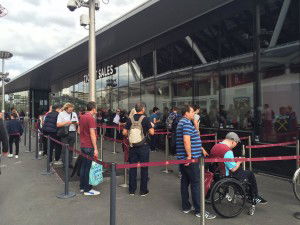 West Ham has tonight announced a U-turn on their decision to set a club cash deadline of 1st September this year.  Earlier today Claret and Hugh highlighted supporter frustration at the announcement in an email over the weekend that all club cash needed to be used by 1st September or it would be lost.
Season ticket holders who renewed early in March and band 5 ticket holders who paid two years in advance complained they would lose out.
Terms and conditions had been changed in February on the launch of the new club cash initiative but had not been widely communicated until the weekend email to all season ticket holders.
ClaretandHugh contacted the club this morning to relay supporters concerns and frustrations and we are delighted that senior management listened and made a quick decision to extend the deadline by another season to 31st May 2018 to use the club cash.
Tonight the club wrote to all season ticket holders to confirm:
"In line with the Board's ongoing commitment to listening to supporters and acting upon your feedback, West Ham United are pleased to confirm that Club Cash earned this season can now be carried over into the 2017/18 campaign and will be redeemable until 31 May 2018.

Following the launch of the scheme in February, Club terms and conditions stated that any Club Cash earned would need to be redeemed before 1 September 2017.
However, in order to ensure that supporters receive greater opportunity to redeem any Club Cash earned this season, that deadline has now been extended.
Any Club Cash balances transferred over from the old e-purse credit system, plus any new Club Cash earned can now be redeemed up until 31 May 2018.
Following that date, the West Ham United Club Cash scheme will then operate on an ongoing 12-month period starting on 1 June 2018 to 31 May 2019, allowing supporters to earn and redeem on an annual basis, in line with our seasonal products such as Season Tickets and Claret Membership.
Club Cash can be used towards home Premier League match tickets, Claret Membership, match ticket upgrades, hospitality tickets and your Season Ticket Renewal. 
The Club is also exploring more ways in which Club Cash can be used for your benefit, and we will keep you updated with any new initiatives.
We would like to take this opportunity to thank you once again for your loyal and unwavering support of West Ham United."