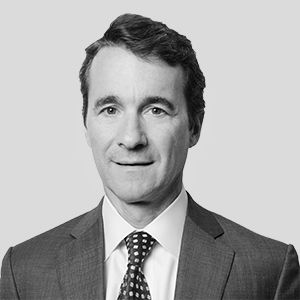 West Ham director and co-owner Tripp Smith is to step down from the Blackstone group this Summer.
American Smith was instrumental in building out Blackstone Group LP's biggest business as a co-founder of GSO Capital Partners, however, the senior managing director is now leaving the company he helped to found. The investment group manages over $434 billion worth of assets.
 The 52-year-old who now lives in the Docklands says he wants to pursue other opportunities but will remain with GSO until the end of June, according to an internal memo.
"After 13 years with GSO, my co‐founder and great friend, Tripp Smith, has decided to leave," Goodman wrote in the memo leaked to the financial press.
"Tripp has been instrumental in building GSO into one of the largest and most successful credit investment platforms in the world."
Blackstone has previously worked closely Microsoft whose co-founder Paul Allen was linked in a rumour yesterday about a possible takeover. Blackstone also purchased Microsoft's European headquarters in Dublin in another link between the two organisations.
Hammers insiders strongly denied any approach from Allen yesterday saying the club is not for sale however it would be interesting to understand what Smith's plans are after June and whether he could potentially spearhead a future takeover bid. Smith purchased 10% of West Ham in September 2017 and loaned the club £9.5m interest-free which is only repayable on change of ownership of the club.