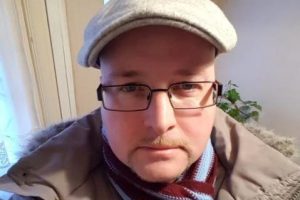 West Ham fan Mark Harding has been told to pay £150 compensation and perform 60 hours of unpaid community service for telling a Spurs supporter to "stick your head in the oven like the Jew you are" on Twitter. He also said that he hoped the fan would "die in a freak car accident".
The 48-year-old fan from Walsall claimed that his tweets constituted "football banter". His lawyer, Tina Patel, told the court: "He was involved in banter that escalated out of control. He is totally ashamed by all of this."
Harding watched West Ham being defeated by Spurs and had taken to drinking during which Spurs supporters taunted him online.
Harding, admitted sending offensive communications and was given an 18-month suspended jail sentence JP Harvey Simons at Hendon Magistrates' Court. Sentencing Harding, Simmons said that his tweets were "hurtful and obnoxious".