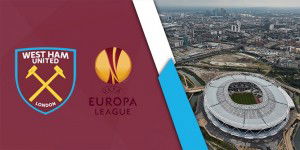 West Ham do not have permission to sell tickets in the North, South and West lower tiers  of the London Stadium for the Europa league game on Thursday 4th August.
The Irons have been accused of being overly cautious by not selling tickets in those areas even though there is a very good chance the retractable seating will be in full football mode by that date but CandH has been told that is not entirely the reason.
A source close to club contacted ClaretandHugh to explain permission had not been received by French stadium operators, London Stadium 185 to sell any tickets in those stands which have yet to be moved.
Our source close to the ticket office told us: "We are not just being cautious; the stadium operators have not given permission for us to sell these seats. 
"Under no circumstances are we allowed to sell them until they inform us otherwise. It is not just us taking extra caution, we are not currently allowed to sell them for safety and potential relocation reasons"
We guess this is the price you pay of renting rather than owning the stadium and something we should get used to over the next 99 years."