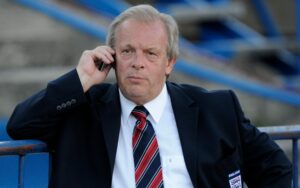 The Government are set to recommend that all UK sportspeople agree on a legal agreement before returning to sport according to the Daily Mail The newspaper has revealed how Premier League footballers will be asked to sign agreement forms as part of plans to resurrect the season.
It is claimed that the Department for Culture, Media and Sport have discussed plans to roll out similar documents across all sports in the UK as they look to get back up and running following the current hiatus.
There is hope international cricket and domestic rugby will be given the green light to return by July, while horse racing has been pencilled in for the end of this month.
But sport can only return under a strict set of protocols designed to minimise the threat posed by the virus, and sportspeople face the prospect of being asked to sign what is effectively a code of practice confirming they agree to their team's guidelines.
A number of players are concerned the document is similar to a legal disclaimer or waiver and agents and legal advisors could have significant concerns over their clients signing the documents.  We are sue that Gordon Taylor and the PFA will have something to say on this too.