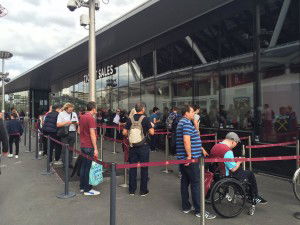 West Ham United Season Ticket renewals have opened today for the 2018/2019 season with a deadline of Friday 1st June 5 pm
Season Ticket Holders in Bands 1-4 – including Accessibility Seats – and 1966 Seats have had their prices frozen for the second consecutive year.
Band 5 Season Ticket prices have also been frozen, subject to renewing on a two-year term. Supporters in Band 5 have until 5pm on Friday 27 April to secure a two-year Season Ticket.
Alternatively, Season Ticket Holders in Band 5 have the option to renew for one season, but this will be subject to an increase. Adult prices will increase from £289 to £320 and Over-65s and Under-21s will increase from £145 to £160. Under-16 Band 5 Season Tickets will be frozen at £99 for 2018/19.
For full pricing details, click here.
Season ticket holders have until the 31st May to use Club Cash earned from selling tickets on Ticket Exchange or face losing it.
Balances will be wiped on the 1st June.