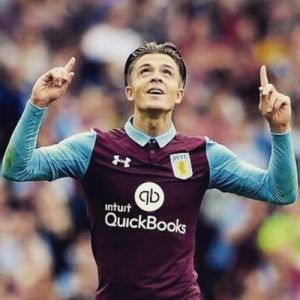 West Ham are reported to be one of five Premier League teams circling around Jack Grealish following Aston Villa's failure in the Championship Playoff final last weekend. Everton, Leicester City, Arsenal and Manchester United in addition to the Hammers have all shown interest in the 22-year-old according to reports in the Daily Mail and Daily Mirror.
Aston Villa faces a £45m black hole in their finances following their failure to get promoted to the Premier League and will lose £11m in Premier League parachute payments next season.
Villa owner Tony Xia said: 'We are all aware that we will face severe FFP challenges next season. I am an Aston Villa fan. But I am also a businessman. Under the current circumstances, I think the club needs to rethink not only the past two years but also the past ten years. Villa needs to be a sustainable football club. We have been heavily investing for the past two seasons. However, the loss on Saturday means that we need to change a lot of things.'
It is for that reason why Robert Snodgrass is returning to West Ham without a bid or option of the second season on loan.
Grealish is valued at around £25m and said to be just the type of player that would attract Pellegrini who renowned for free-flowing attacking football and getting the best out of gifted, sometimes challenging footballers. Fresh reports this morning seem to suggest his valuation has skyrocketed to £40m in a matter of 24 hours.