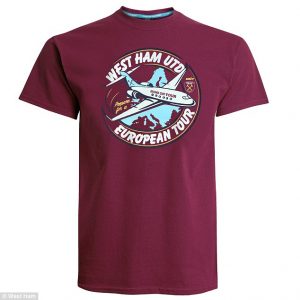 With the London Stadium out of bounds, this summer due to the World Athletics Championships West Ham will do a mini tour of Europe pre-season.
Previous negotiations to play in Australia or the Asia Trophy in China and Hong Kong came to nothing and instead the Hammers will travel much closer to home by staying in Europe.
Claret and Hugh understand that West Ham will do a mini tour of Germany like they did in 2014 when they played in the Schalke 04 Cup. On that occasion, West Ham joined Newcastle, Malaga and Schalke 04 in a mini-tournament in which they finished third.
The event was remembered for all the wrong reasons after German police arrested 21 West Ham and Newcastle United football fans after they were involved in violent clashes after fighting broke out after around 300 fans were drinking in bars in Dusseldorf city centre.

Mirroring last year the Hammers will also set up a training camp in Bad Tatzmannsdorf, Austria as well as playing a number of pre-season friendlies in the vicinity.The state of the art football camp facilities includes a main pitch and an artificial pitch. The players and staff stayed at the luxury Avita Resort hotel just next door last year.
West Ham is also thought to be planning to visit Iceland in a yet to be announced pre-season friendly against an unknown opposition.