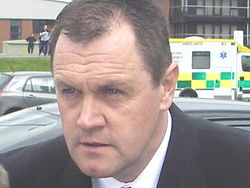 Terry Westley piled the accolades on young Nathan Holland after the  Premier League 2 victory over Fulham last night likening him to a "young Ryan Giggs!"
Holland only joined West Ham from Everton last month and Westley said: ""I'd probably say Nathan Holland [was brilliant], particularly in the first half.
"What a talent we've got on our hands. He was skipping past players, reminding me of a really young Ryan Giggs. I think he particularly caught people eyes tonight.
"What a great stadium and we wanted the players to really express themselves. First half I thought we particularly done that and second half was different in terms of the grit and determination they showed when they were up against it.