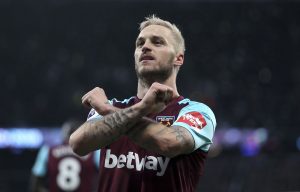 So, despite modern footballers claims of loyaltythe biggest cause of their shyness is because they would lose out on contractual bonuses as a result.
A loyalty bonus tends to be spread incrementally over a player's contract – i.e. 20 per cent each year on a five-year deal. Often these loyalty payments coincide with the end of transfer windows.
Signing-on fees are commonplace and must be paid in equal annual instalments over the period of the contract with the default  position being that where a player is transferred before the expiry of their deal, the unpaid element of the signing-on fee must be paid in full by the selling club to the player.
Should the player hand in a written transfer request, the signing on fee is terminated they lose the remainder of their signing-on fee or in some circumstances be bound to repay the full signing-on bonus if paid as a lump sum.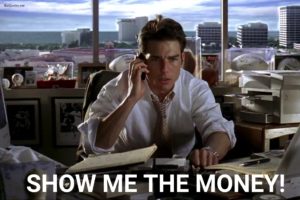 This is the real reason Marko Arnautovic won't be handing in a written transfer request any time soon.
The club could fine Marko up to £250,000 in wages if he turns up late for training, refuses to train or play or brings the name of the club into disrepute.
Marko cannot knowingly do, write/ say anything or omit to do anything which is likely to bring the club or the game of football into disrepute, cause the player or the club to be in breach of the rules or cause damage to the club or its officers or employees or any match official.
Wherever circumstances permit, the player should give to the club reasonable notice of his intention to make any contributions to the public media in order to allow representations to be made to him on behalf of the club if it so desires.
This is the reason he is letting his brother do all the talking because it would be difficult to prove he knowingly instigated any of it and allows him to plausible deniability.
The bloke is not about to lose a quarter of a million pounds in a club fine and I am sure he will duly fly out to Switzerland on Monday to join the squad unless he is sold in the next few days or develops a mystery illness.