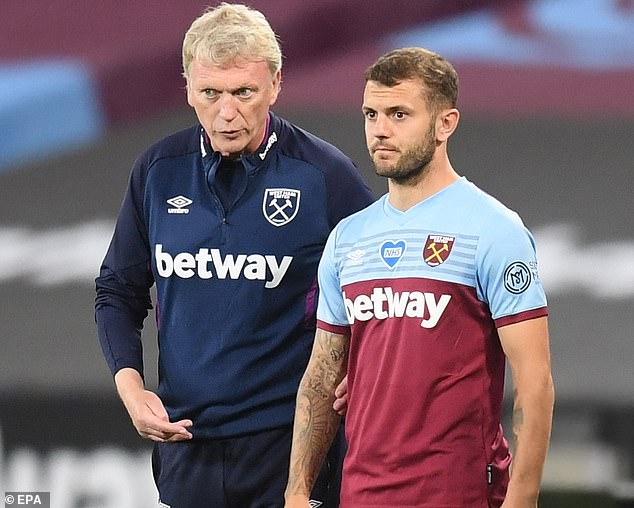 Jack Wilshere says he had to leave West Ham because he couldn't face the prospect of another year on the sidelines with no hope of playing.
Wilshere's Hammers contract was terminated by mutual consent on transfer deadline day, bringing an end to an unhappy two-year spell at the club he supported as a boy.
The 28-year-old made just 19 appearances after leaving Arsenal in 2018.  Speaking to BBC Sport, Wilshere outlined the frustrations of recent months that led to his  unhappy Hammers exit .
The reality of his comments is that he's having a moan up about the manager's decision not to use him despite him having worked so hard to get himself fit. Boo hoo. That really is pretty pathetic.
It's always embarrassing when a player starts to blame others. It's unprofessional and to start whinging to the media and attempting to show himself in a good light is just sad.
Maybe it didn't occur to him that after earnings millions and getting huge pay off at times when in the real world people are losing their jobs, David Moyes came to the conclusion he wasn't up to it anymore!
"People will say what they want and footballers get paid well, but there is nothing more draining and saps your confidence more than when you know you are not going to play, that no matter what you do in training, or what the other players are doing, even if you lose 3-0, you are not going to get an opportunity. I didn't want to be around that and in that environment."
"Last season, when I came back after lockdown, having worked so hard to get back to a good level of fitness and was training every day, it just didn't feel like my opportunity was ever going to come. And, of course, it didn't.
"I didn't like it but we were in the middle of a relegation battle so I understood the team had to come first.
"But when we came back for pre-season, it was the same again. I thought everyone would be given a fresh chance and a clean slate to impress but it never happened for me."