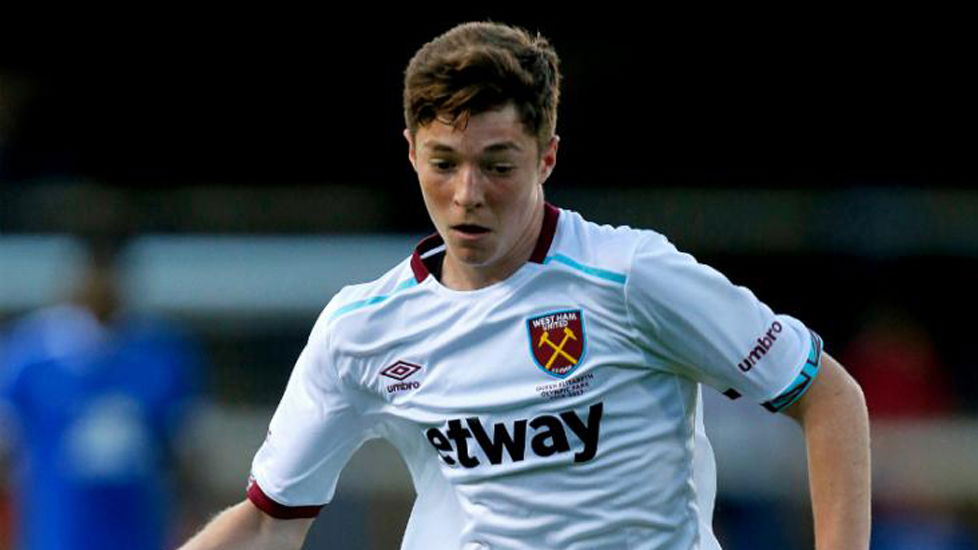 Conor Coventry has sent a message to David Moyes which the manager will need to answer this summer with a number of replacements needed in the first team squad.
Those who saw the academy product in pre-season believed he was nailed on for a first team squad place but instead he was loaned out to Peterborough before seeing that cut short and sent on to MK Dons.
The  midfielder has been a regular first team member at the Division One club, playing a major part in their promotion bid which now sees them in third place and serious contenders for automatic promotion.
But he is determined to make it at West Ham and has made no mistaking his desire to see Moyes promote him to the squad.
He's certainly not short on self confidence and has not been slow to talk himself up as the season nears its end.
With Mark Noble retiring and loanee Alex Kral on his way back to Moscow, it will come as a shock of Conor isn't included given the number of players we will require in the summer.
And the youngster said: "I think last season I was a good enough player (to play in West Ham's first-team)," says the confident midfielder, who is having a much better time on loan at League One promotion-pushers MK Dons these days.
"From pre-season, you could probably see that.  
"I've experienced a lot within the year. And, on the pitch, my mental state is a lot more developed than it would've been at the first of the season. So I feel in a much better place to challenge next season. 
"I see Ben Johnson's progress and it gives me hope. We've been very friends since we were 10. It shows you young players from the academy are good enough to play. 
"I have more belief in myself, more experience, knowledge of the game, and I'm hungrier. It's my club, I've been there since I was 10 and it's where I want to play."