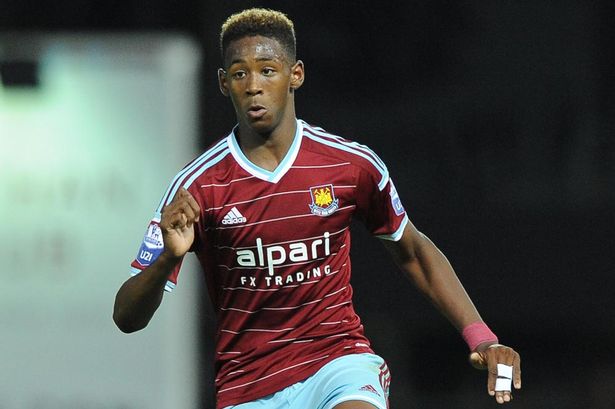 Reece Oxford – at 16 years and 198 days old – becomes the youngest ever hammer to make his debut in a club first team shirt against Lusiantos tonight and has been told: "We are now going to find out whether he's as good as we think he is."
Boss for the night Terry Westley said: "We'll find out whether Reece can handle the pressure of playing in a big situation, whether he's as good as we think he is.
"We won't find that out sitting on the bench or in the stand. He has that opportunity. He's now got to gain the respect. The talking can stop and he can show people what he's about.
"If he's going to be one of the best ever [academy products], he's got some way to go. James Tomkins isn't bad, Lampard, Cole and the rest weren't bad.
"[Reece] has got a bit to do but where he is at this age – England U17s captain – he's done what he needed to do. He's got to take that into senior football. Questions will be answered."
Westley claimed the decision for him to take charge of the team for the early Europa League game was made during last season – before Bilic's arrival and regardless of the identity of Sam Allardyce's successor.
He added: "You find you're in Europe, so someone has to put a plan together. The club have been very proactive: 'Who's involved? What players come back early?'
'We knew what the group would consist of. It was to make a smooth transition for when the manager was put in place.
'We've got 35,000 who can't wait to see the team, young and old. Slaven knows the players. He's been in Cork. It's very much his first game."
Irons team: Randolph; O'Brien, Tomkins, Burke, Page, Amalfitano, Jarvis, Poyet, Oxford, Zarate, Sakho.