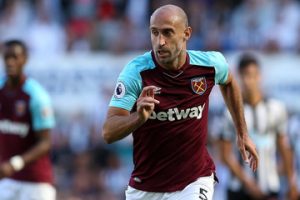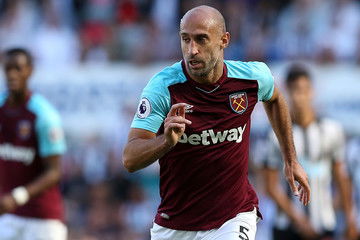 Pablo Zabaleta has given the reasons behind the West ham turnaround and how it can continue until "our season is saved.
Zaba knows all about the Premier League and it's various bosses in the nine years he has been playing in this country and knew exactly what was on the way with David Moyes' appointment.
He said: "We all know David Moyes. He always tries to organise teams and makes sure they're disciplined tactically, hard to beat.
"He brought that discipline needed to win games. We were conceding too many goals, even in the first two or three games, playing 4-3-3, we weren't doing great.
"We changed to three at the back, five if you want, and that made us more solid. Playing on the counter gives us a chance to get points.
"We can be braver on the ball and create more chances but I think defensively we must be honest: we've been really good recently and that's a key point.
"We're not a team who create chances like City, Spurs or those teams who play really decent football.
"He's looking to bring in players to give us more creativity and probably then we can change to a different style.
"Stability at the back is what is working best for us.
First we need to save our season.
"Then, if David Moyes stays for the next couple of years, he'll have a chance to bring in his players and maybe get the team playing a different way.