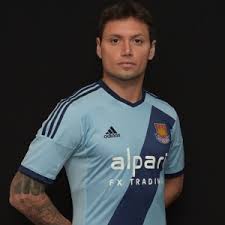 Anyone who has seen much of Mauro Zarate will tell you this was just the start.
And that we are so excited about him so quickly shows clearly how long we have been without such quality in our team.
A brilliant goal, amazingly quick feet and an all round game to kill for – Mauro introduced a dimension to our game some thought we would never see again under the present management.
David Sullivan and David Gold have taken plenty of stick for bringing in South Americans in the past. Nobody will be complaining about this one.
The co-owners have also been criticised in some places for putting pressure on the manager to play a style of game that many thought was alien to him.
Okay, not many I grant you, but truth is  the owners have got it right and that we played the way we did yesterday reflects well on them.
And let's be fair, that Sam Allardyce produced a team performance which has brought universal acclaim, also has to be remembered.
Back to Zarate and as good as his performance was yesterday it really was only the start for this is is a player with skill to burn.
Those who know his game well will tell you that he can go past players at will on occasions and produce spellbinding moments of astonishing ability. He also scores goals!
But one thing more – this was his firstPremier League game for a long time and he appeared to need no period of adjustment to make a massive impact. That is very impressive.
With Cheikhou Kayoute and Anthony Cresswell also having created a very favourable impression, all looks well with our world right now.
However, although we must remember we were playing a troubled Crystal Palace and ensure we keep a sense of balance.
However, hat win yesterday was something else and will have seen confidence sky rocket.
Where Zarate's performance leaves Kevin Nolan only time will tell but for now it's more than enough to bask in the warm glow of a truly exciting performance.
For 90 minutes yesterday we had our West Ham United back – I'm praying that as is the case with Zarate, this was just the start.