By Hughie Southon and Dave Langton
There are just 10 days to go before the window closes and most would agree new players are required at the club. That in itself is of course true but it's all about quality rather than quantity.
So here we take a look at the signings David Moyes has made so far with him having said he only wants players who will improve the squad.
We don't believe he has set the world alight with his West Ham recruitment. 
There have been too many players who have arrived for big fees and have either failed, or have not been given the chance, to prove their worth. 
We are of course thinking of Nikola Vlasic as a primary example but the same could be said of Said Benrahma. 
Moyes seems to be at his best when identifying bargains such as Craig Dawson but he rarely trusts  new signings when they do arrive, and it's fair to say that many are now unable to trust him in the market. 
Some arrive, are written off, and do nothing for the Hammers. 
These are our ratings and we would like to hear your views.
Areola: Done reasonably well on his Euro appearances…the real PL test is yet to come 6
Dawson: A truly outstanding signing on loan from Watford before becoming permanent. 9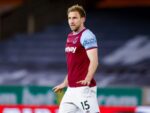 Kral:  Loan signing who was given next to no chance 2
Aguerd: Injured retrieving a lost ball in pre-season and likely to be out for a couple of more months. No rating
Vlasic: Same as above but one point less that Kral as he cost £27 million 1
Soucek: Brilliant first season – downhill since 6
Coufal: As above and can't cross a ball 5
Bowen Best signing along with Dawson and has become an England player under Moyes 9
Lingard: Started so well but went off boil towards end of loan spell 8
Benrahma: Started this season okish which gives him an extra mark but has been highly inconsistent by and large 5
Zouma: Beginning to look a very expensive signing at £30 million since Catgate 6
Kehrer: Early days 4 at this stage
Downes: No rating
Cornet Ditto Kehrer 5
Scamacca: Has shown very little apart from a goal in the Euro Conference play off match . More to come? 4