West Ham's summer transfer target, Michy Batshuayi has shown his love for West Ham playmaker Dimtri Payet by posting a message on his official twitter saying "Payet, Payet, Payet" followed by three love hearts.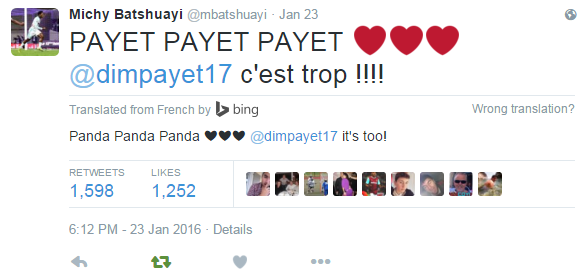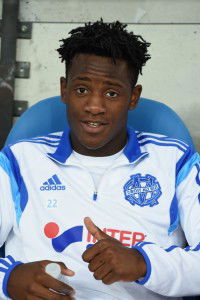 The social media post by Batshuayi has created further speculation that the striker would love a chance to join Dimi at West Ham and play in the Premier League.
Marseille are thought to be unwilling to let the hitman leave mid-season but that has not stopped some reports in the media today suggesting that the Hammers will make an early move for the striker to scupper attempts by Arsenal and Spurs to hijack a deal in the summer. The report suggests the player could sign a pre-contract which is like a gentleman's agreement.
The 22-year-old striker has scored 15 goals in 27 Ligue 1 and Europa League games for Marseille this season. Scouts from West Ham, Manchester United and Liverpool attended Marseille's 1-1 draw with Lyon on Sunday night.