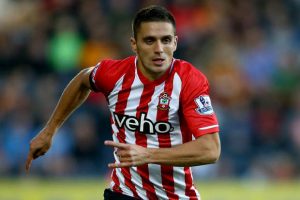 West Ham hold only a minimal interest in Southampton winger Dusan Tadic and the player is certainly not on the Slaven Bilic priority list.
The club have been credited with an interest in the national press this week but in fact the Hammers are far keener to bring in their out and out strikers.
With Andrew Ayew and Manu Lanzini both capable of filling the left wing position favoured by Tadic and with Sofiane Feghouli available on the right, there is only a passing interest in the £15 million rated player although the Saints player can operate on that side.
We were told this morning that the chances of buying Tadic "or somebody like him"  were no higher than five per cent although his one of many names the Hammers have on list of possibles.
As has been repeated many times, the club is almost overstocked in the midfield and having sort the troublesome right back spot continue to concentrate on the two forwards they now need.