Andy Carroll and Aaron Cresswell have told ITV London they believe teammate Mark Noble should have received an England call-up.
Carroll said: "He should have got an England cap, and maybe he still can, but what he's brought to West Ham is great and all the lads love having him about.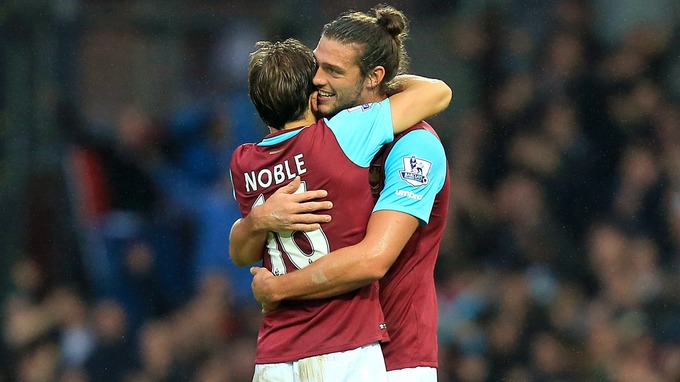 Cresswell added: "In my opinion he should have a couple of caps, definitely, I know he's still quite young so there's time."
They were speaking at a charity golf day that's part of Noble's testimonial year, which players receive for long service at the same club.