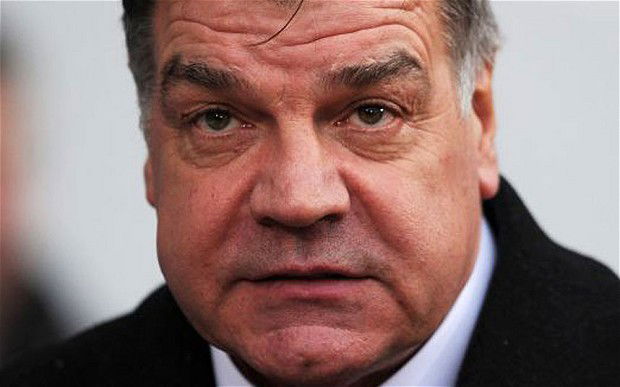 Believe all you read and you will come to the conclusion that Sam Allardyce is a lame duck manager with no power – and NO I don't believe it!
Knee jerk reactions are par for the course in football and that is never a sensible reaction!
But events at the Boleyn since the season ended – whilst providing riveting points for discussion and moaning and groaning  – have given many plenty to jerk their knees about.
The demand for an attacking coach, the alleged arrival of a head of recruitment  (still not here) and the board's decision to take a firmer grip on the transfer budget has been an endless gossip feast for fans, journalists and of course the ever present Twitter Army.
Many words have been written about boardroom policyand how Sam has lost a mweasure of control in various areas – don't you believe it.
For there is no indication at all that apart from a South American striker on a free – who may or may not get into the team – little has changed on the transfer front.
And to believe that Sam Allardyce is having no input when the most serious targets have been a defensive midfielder who can play at the back – Jack  Colback, Gareth Barry, £10 million central defender Cheikhou Kouyate and now a French left back, Timothee Kolodziejczak –, is ridiculous. Sam looks very involved indeed from where I'm sitting.
The other target was a 19 year old striker in the Carroll mold – M'Baye Niang. So why would we be interested in such a player? I think we know.
Sam Allardyce's hand remains very much on the summer transfer market rudder – activity always speaks louder than words.
Neither David Sullivan or David Gold have ever said they alone are deciding who will be bought,  just that there will be a closer liason between those involved.
Should a head of recruitment arrive then it may be time to re-appraise  the situation but as of now I reckon Mr Allardyce is having as much say as ever in who comes into the club – how could it be otherwise?
All the possible targets appear to be typical Allardyce types and there's no way in the world any board of directors will pay a manager £2 million a year to cut him off at the knees.
I believe the Daves will watch things a little more carefully and do their very best to get value for money but to disable the manager is a quite ridiculous suggestion.
Personally I believe the Sam Allardyce has one more season before we all wave him goodbye.
In the meantime, from what I've seen going on in the transfer market so far, it appears to be situation normal.