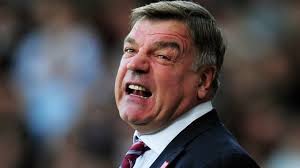 Sam Allardyce has claimed the challenge to do the double over Manchester City may have proved a hindrance to the West Ham side which was well beaten at the Etihad yesterday.
Under-pressure Allardyce reckons their early season win over City is a level they cannot reach at the moment.
He said: "We beat Man City at home this year so to have to beat them twice in one season was a major factor when you're dealing with our budget compared to theirs.
"We're going to take a lot of credit from the players that beat Man City in October.
"It was a big task. We haven't managed to get anything out of it. We've got a few games to go where if we play our best they're winnable.
"We can't afford to make mistakes like we did with the goals, and we can't afford to miss the chances we did in the second half."