By Hugh Southon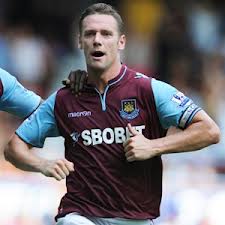 Sam Allardyce paid tribute to Kevin Nolan after his brilliant comebacks from two red cards this season.
The manager said: "I know his qualities and what I like about him is the fact he's gone about his job and made sure that he repays everyone at the club after what happened.
"It was the lowest point of his career I think, he didn't just have one sending off, he had two in a short space of time, and the contribution now is massive.
"It's not just the contribution in the goals, it was the contribution in the pass, which was a top-quality pass at the level, it split a very resilient Southampton defence open.
"Feeding off the frontman is Kevin's great quality and everybody talks about being with Andy (Carroll) but Andy hasn't been here for a while and Kevin is still feeding off the frontman and the balls that are going in the box."
Big Sam believes the time he has had to reflect on the red card madness has also had a big impact on the captain.
He said: "He's had a lot of time to reflect on what happened to him and, for him, it was about rolling his sleeves up and having the opportunity over those weeks to really define himself in terms of 'when I come back I'm going to show you what I can do.'
"So he didn't have to worry about games, he didn't have to worry about captaining the team and the organisation that that brings, he just had to worry about himself and reflect on what he'd done. He's come back with a massive bang."
Follow on twitter @hughsouthon