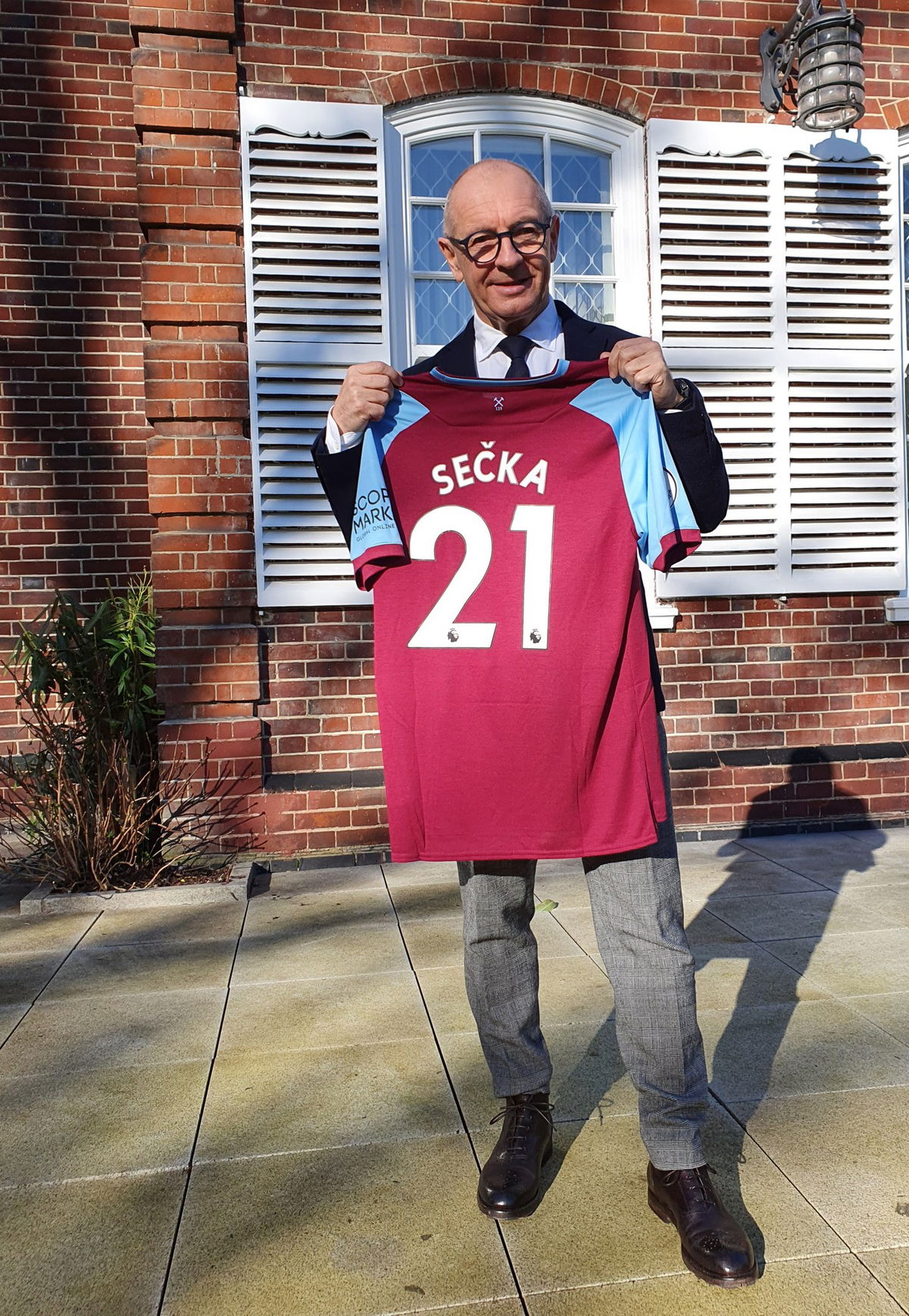 Czech ambassador Libor Secka has nailed his West Ham colours to the mast admitting he should be impartial but can't help love West Ham.
After the win on Monday Secka wrote on social media "Massive win and deserved! Ambassador should be impartial when there are Czech players on both sides of the pitch, but I couldn't. Congrats to Vladimir Coufal for brilliant goal assistance, to fighter Tomas Soucek & the whole West Ham United team for giving us a joyful evening. I am sorry, Matěj."
The ambassador apologised to Matěj Vydra who plays as a striker for Premier League club Burnley and the Czech Republic national team for his Hammers bias.
Secka also revealed he met Coufal and his young family on Wednesday explaining his wife asked Vladimir "How was it in Berlin? I have heard you played in Berlin" 
"Aha, you mean in Burnley" responded Coufal calmly with the face of an understanding teacher. It's slightly different Secka recounted on social media adding "She doesn't follow the world of football, she has different priorities, so she confused the place of the last Premier League  West Ham match."