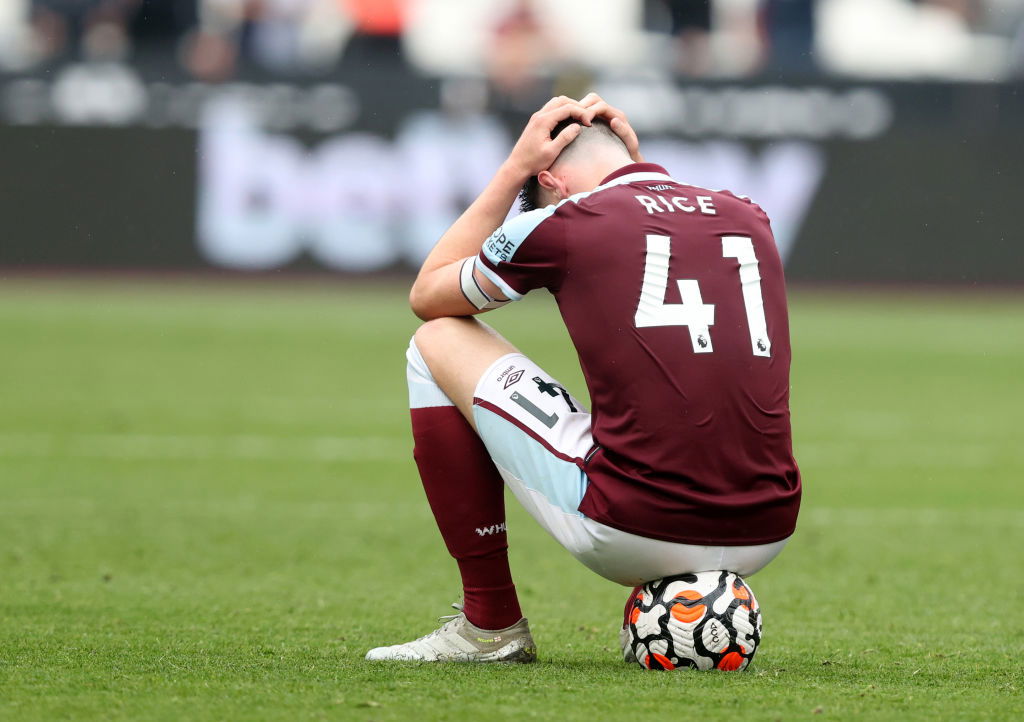 Declan Rice pulled absolutely no punches after the team's performance at the Emirates last night following a 2-0 defeat that could have been a lot worse.
And thankfully he was – unlike his manager – in no mood to point his finger at any particular individual for one of the poorest performances of the season.
Sorry, but the manager's criticism of poor Vladi Coufal rankles here in a big way but Rice was much closer to the truth in our opinion with his analysis of the 90 minutes.
Commenting after the game the skipper declared: "Not good enough tonight,"
"Nowhere near the level that's required to be a top-four team. You can't come to a place like Arsenal and let them impose the game on you like we did tonight.
"We just made bad decisions across the pitch, really. Giving the ball away cheaply, taking too many touches, not putting the ball in the box, [being] soft, not making tactical fouls. Just all round, a night off it."
Unlike Moyes who seemed to believe the game was lost at the back our 22 year old pointed to the final third as the real problem area.
"We had a little spell in the first half where we were getting in down the sides of them," he said.
Thank goodness for some straightforward talk from Dec who for us has nailed it. This regular idea that you can call on isolated incidents as reason for defeat doesn't work in the light of last night. We were poor all over the park and paid the price. Thanks Dec.