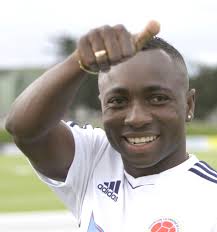 Aaron Creswell's arrival at the club has probably given Irons supporters their biggest lift of the summer.
The player is – from all who know anything about his game – a top player who is only going to get better.
But whilst – despite a top World Cup – many have forgotten Pablo Armero, it seems that Southampton's new boss Ronald Koeman most certainly hasn't.
For according to some reports the Saints are more than a little interested in the Colombian.
And a price of around £5 million is being mentioned for the Udinese left back which on his World Cup looks about right.
It's an interesting scenario given that the Hammers are currently looking for 'cover' in that position and he and Cresswell would certainly put the kind of pressure on each other which the club are seeking.
Pablo was perhaps never seen at his best because of prevailing circumstances in the team's form last season.
However, at around the £4 million being mentioned at the time he begins to look like the one who got away.
There may however still be time to do something about that!